​Lehigh's comprehensive strategic planning process occurred during the 2022-23 academic year. Our Future, Our Lehigh, an open dialogue on the strategic direction of the university, launched in Fall 2022, when the campus community was invited to forums and learn how to join these important conversations.
More information about the strategic planning process is available on the Our Future, Our Lehigh website.
Project Timeline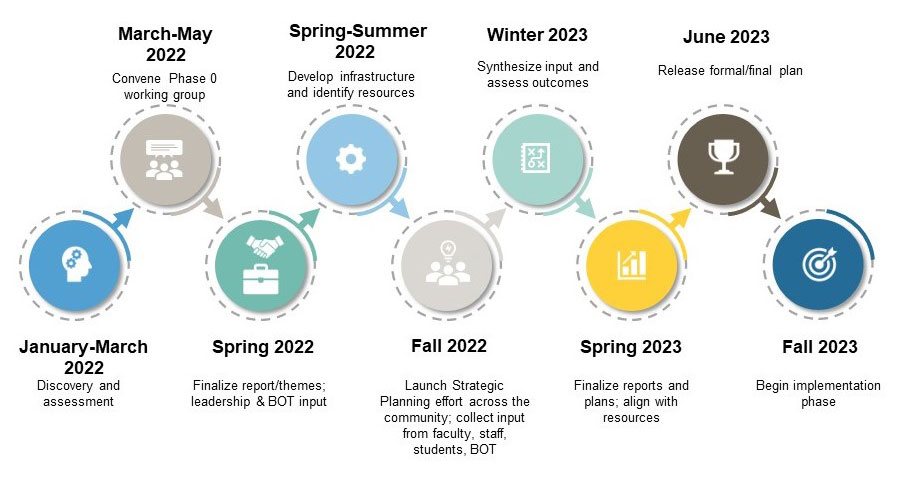 In preparation for undertaking Lehigh's first comprehensive strategic planning process since 2009, the Phase 0 work was an analysis of the 2009 Strategic Plan achievements. A working group of faculty and staff, including many of who participated in Lehigh's prior strategic planning process, completed a review of our progress toward goals set forth, in the original 2009 plan to inform our future planning. Below are links to the Phase 0 Executive Summary and the Full Report.